Moments in time. A history of traction.
No matter what the conditions - wet or dry, slippery or rugged - the 4MATIC all-wheel drive system from Mercedes-Benz creates grip by engaging all four wheels. The result? You can venture out and make that moment happen - with confidence - every day. Different 4MATIC systems have been developed to meet the unique needs of our diverse Mercedes-Benz and Mercedes-AMG line-up. Check them out here.
1903: Early days of the Mercedes AWD
Paul Daimler creates initial designs for an AWD automobile.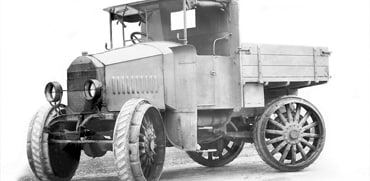 1931: Making history
The first ever fully independent 4-wheel suspension is introduced with the Mercedes 170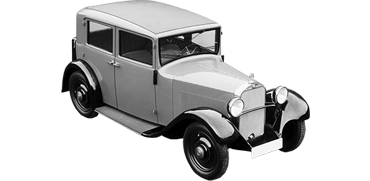 1972: Military use
Development begins for the Gelandewagen, a cross-country SUV suitable for industrial, municipal and military use. Its comfort and safety appeals to civilians too.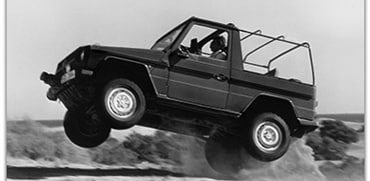 1979: Launch of the G-Class
Production of the Gelandewagen, or "G-Model" begins in Graz, Austria, where it remains handcrafted, and known as the G-Class, to this day.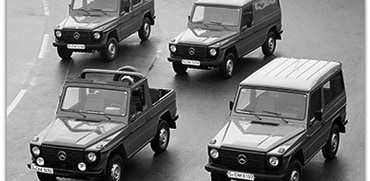 1987: E-Class debuts first 4MATIC models
The W124-series (E-Class) debuts the first 4MATIC models, featuring an electronically lockable differential (ESD).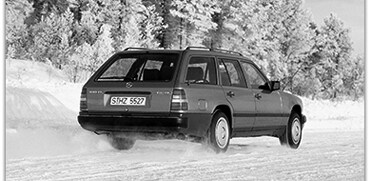 1999: 4-ETS sedan and wagon launch
4-ETS is added to the E-Class 4MATIC sedans and wagons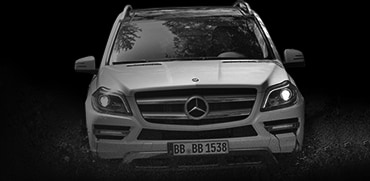 2016: 4MATIC available in nearly 50 models around the world
Today's 4MATIC is available on more than a dozen Mercedes-Benz passenger cars and SUVs found in Canada and nearly 50 models around the world, from cars to SUVs, and vans with gasoline, diesel, and hybrid power.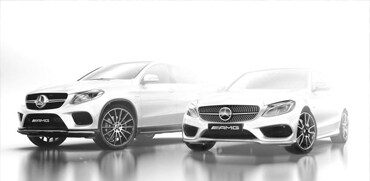 1907: AWD makes its way into production vehicle
Daimler "Dernberg-Wagen" is the first AWD car for everyday use. It also features 4-wheel steering.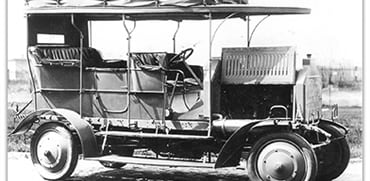 1951: Farming & Construction
Prodution begins for the Unimog, a 4WD truck for agricultural use. Still in production generations later, it's ideally suited for farming and construction in rugged terrains.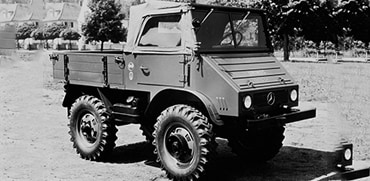 1978: Introducing ABS
Introduction of the Anti-lock Braking System lays the foundation for future electronic traction control systems.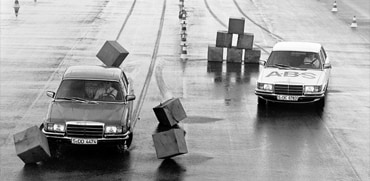 1985: Introduction of the term "4MATIC"
Mercedes-Benz engineers introduce a new passenger-car AWD drive system at the Frankfurt Motor Show called "4MATIC"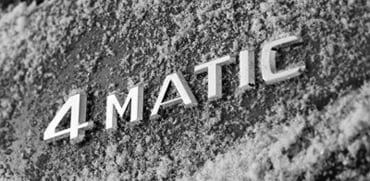 1997: M-Class launch
The M-Class SUV is launched with the first ever 4-wheel Electronic Traction System (4-ETS) among its many innovations.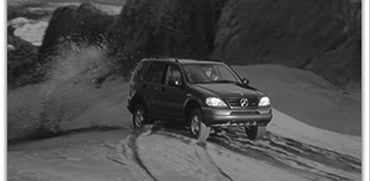 2008: A new generation of 4MATIC
A new generation of 4MATIC achieves a system weight of well under 200 lb. It appears first on the CL 550 Coupe